Our Story
We moved to Chynoweth from our dairy farm in Berkshire in 1997. Once in Cornwall we continued to dairy farm and started to expand. In 2009 we made plans to make a generational investment in the dairy operation and built a state of the art barn complete with water beds for the cows, robotic milking and an anaerobic digester to generate energy from the cattle slurry. We completed the new dairy facility in 2012 and set about our new venture, at our largest we were milking 250 cows and farming some 400 acres.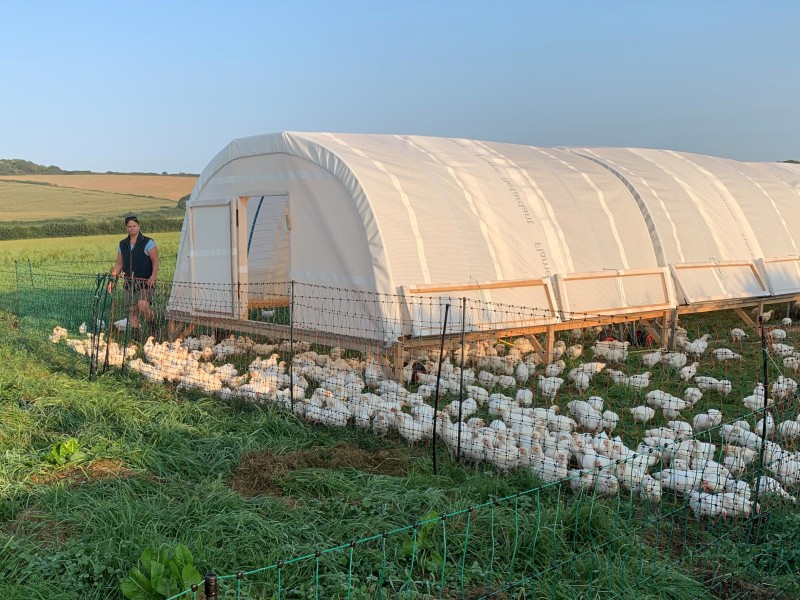 In 2016 we found ourselves facing some historically low milk prices, this was a very difficult time and although we battled on the dairy became unsustainable and in 2019 we made the difficult decision to stop dairy farming, the herd was sold in early 2020. During this time we looked carefully at our options and made the decision not to produce a commodity product and sell into large scale markets.

So what next... we now have a great opportunity to change the way we farm, to set the farm up for future generations by taking care of our natural resources and increasing our profitability. We didn't want to make the same mistakes as before and we had to develop the new enterprises on a seriously tight budget. So with this in mind a pasture based chicken rearing operation was chosen.