Pasture-raised chickens reared in the heart of Cornwall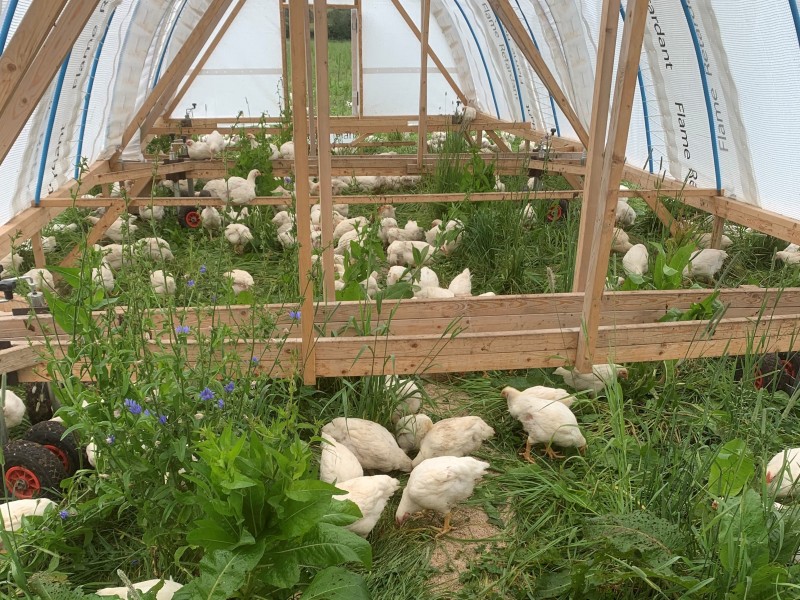 Pasture-Reared
Inspired by the natural movement of animals within a landscape, our chickens move every day to fresh diverse pastures. Feasting on herbs, grasses and insects gives them a diet that enhances the flavour and texture. We manage our birds in a way that promotes diversity in our pastures, the daily move means our chickens don't over pressure our resources, allowing for fast recovery and adding vital fertility back to the land.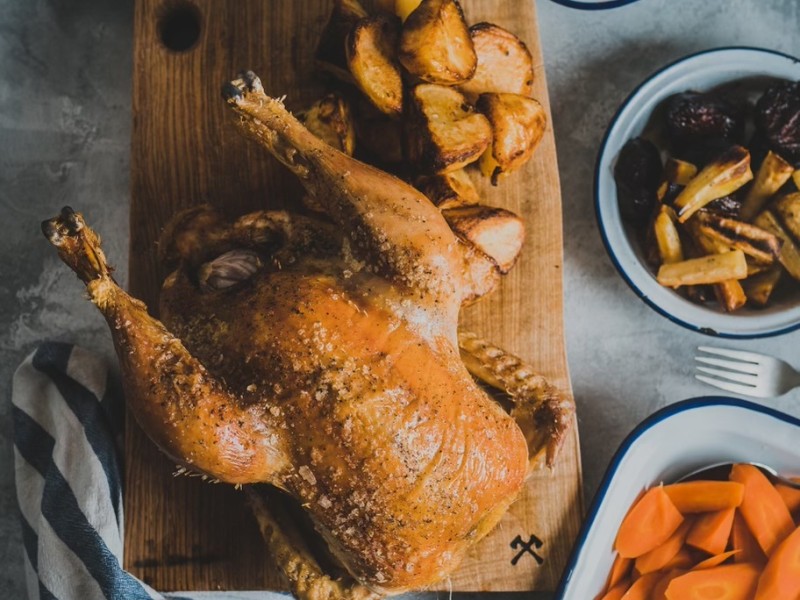 Slow Grown
Our chickens are seasonally reared at a slow pace, typically taking 12 weeks. Over the summer, each bird is reared out on pasture from 24 days old. The birds quickly learn the daily routine of the morning move. They wait as we set out the days foraging area and move their mobile field shelters and perimeter fence. They excitedly move themselves into the new area for the days grazing and scratching for insects. This daily access to fresh forage is so important and really sets us apart from static rearing systems, giving our birds the rich environment they need. In fact we don't use any antibiotics or medicated feed.
The only down side to rearing our chickens this way is its more labour intensive, and the rearing costs reflect this. However we believe once you have tasted our produce you'll agree its worth it.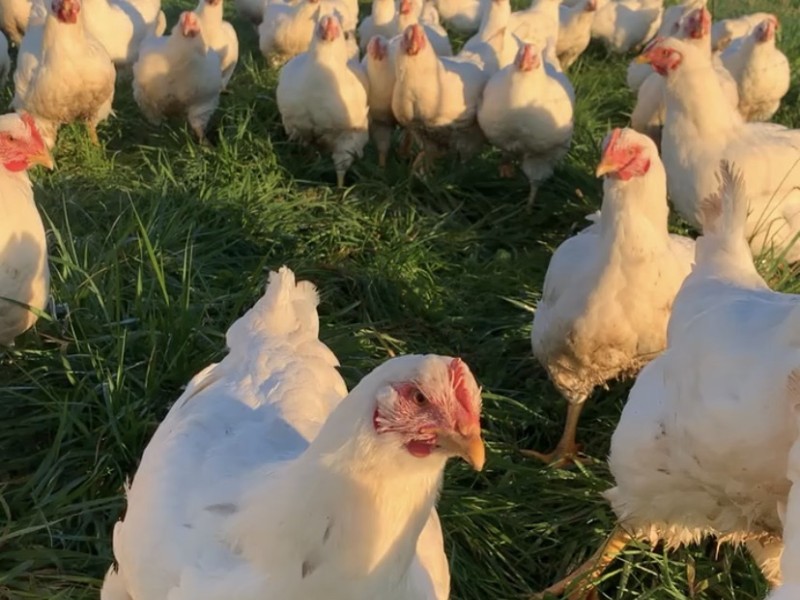 Fresh Frozen
Our birds are reared, harvested and processed here on the farm. Only then can we give a guarantee that we have done everything we can to give you a bird which has been reared and harvested in the most ethical manner. The birds are available frozen, either collected from here on the farm or we can deliver via courier. We currently offer frozen whole oven ready birds but plan to offer fresh chilled and chicken portions in the future.
Please follow us on instagram and facebook to keep upto date on our journey.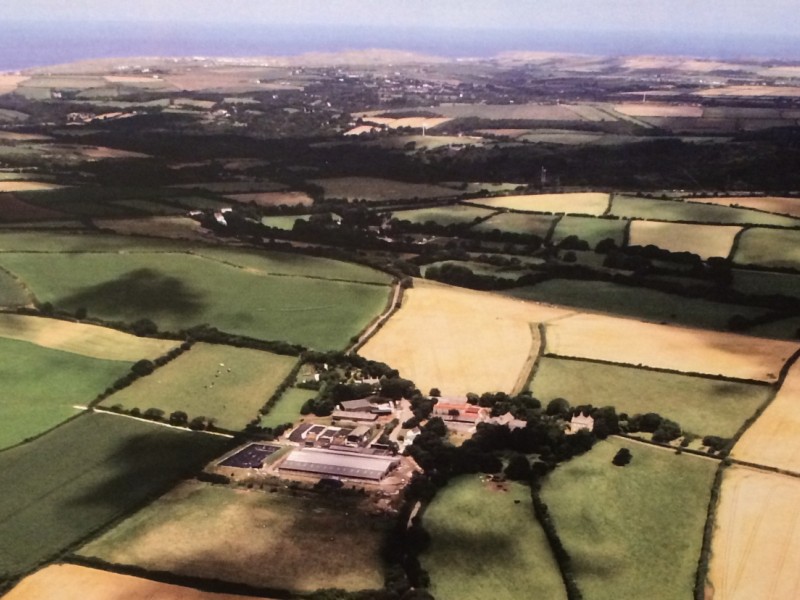 Regenerative Farming
By purchasing our chicken you are joining us on a journey... We are learning new farming techniques that work with natural systems. Our goal is to continually improve our farms productivity by understanding how our land and livestock management can benefit the natural cycles all around us. These natural cycles will help to produce nutritious, healthy food while providing the highest welfare standards for our livestock. Taking a holistic approach to farming benefits the wider environment and the quality of our products, we are really excited that we can offer such high quality produce direct from our farm to you.